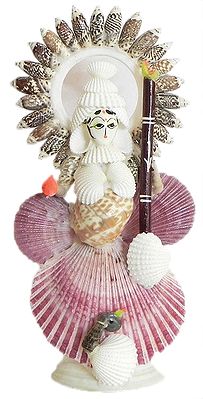 9 x 4 x 2 inches Weight - 150 gms.
From our Library
Arjuna... was feted as the best archer in the world, during his time... Arjuna was the most famous of the five Pandava brothers... Arjuna had a total of six children from his four wives... with Draupadi he had twin daughters, named Pragati and Pragya... Srutakarma was born to Arjuna and Draupadi... Abhimanyu, the son of Arjuna and Subhadra, was believed to be the reincarnation of the son of Chandra Deva, the Moon God... Iravan, also known as Iravat and Iravant, is the son of Arjuna and the Naga princess, Ulupi (or Uloopi)... Babhruvahana... is the son of Arjuna and Chitrangada, the daughter of King Chitravahana of Manipura.
Testimonials
I want to thank you very much for everything, all 3 posters arrived ok and I'm very pleased with...
I like your dolls. So beautiful. Thank you.