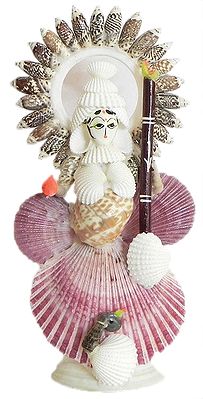 9 x 4 x 2 inches Weight - 150 gms.
From our Library
India is a land of myriad temples... Most of the major Hindu temples are truly amazing, jaw-dropping creations... Legend has it that the statue of the Sun God inside the (Konark) temple is actually floating in mid-air... (Brihadeeshwara Temple) Being one of the tallest temples, it is so designed that the vimana does not cast any shadow at noon, at any time of the year... One of the biggest mysteries of the Veerabhadra temple...is the "hanging pillar"... One corner pillar, which is known as the hanging pillar, does not touch the temple floor... The Kailasha temple is carved out of a single rock. It remains a mystery as to how workers during that time managed to achieve that feat and construct a structure of that size...
Testimonials
Thankyou so much for the goods safely received. They are beautiful.
The first order I placed with you arrived safely yesterday. The necklaces are beautiful and I'm...